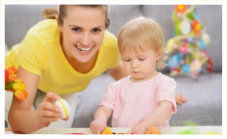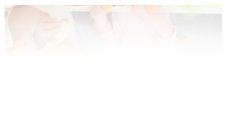 © Goldilocks Montissori 2017
Welcome
The Montessori Classroom and
In a Montessori classroom
each child learns at his/her
own pace, each aspect and
stage of development is
carefully monitored and
activities are planned to enable
them to take the next step.
The objective of all activities is
to help the child develop
greater independence, a sense
of responsibility, an increased attention span, enhanced co-ordination and
preciseness of movement, self esteem, orderliness, respect for others and
intellectual development.
Goldilocks Montessori in Magheramore's rural setting provides an enriching,
natural and spacious environment with a purpose built building and large play
area where the children can explore and enjoy flowers, trees and birds.
With a limited intake the staff can support each individual child to reach his/her full
potential. Goldilocks's homely environment provides a good foundation and
preparation for the challenges of starting school.
What distinguishes Montessori from other nursery, playgroups or infant teaching.
It is
1. The teaching methods
2. The environment
3. The materials
The teaching methods
a. are focused on the individual child's needs and potential
b. focus on bringing a child to their highest possible intellectual, moral and cultural
level
c. are based upon careful presentation of new materials to each child
d. ensure a calm, peaceful classroom .
e. enable the child to learn individually or as part of a small group.
f. gives the child freedom within limits.
The Environment
The Montessori environment is carefully prepared by the teacher. It is structured
to ensure a calm, orderly atmosphere where everything is educational and
stimulating for the child. Spending time with nature and the outdoors are key
parts of a Montessori education.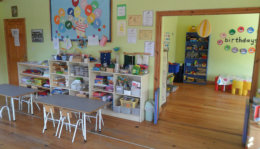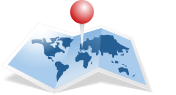 Click on the map above to find our location

The garden is used for exploration, not only in the physical aspect, but also in its
biological ones.
Montessori refers to the garden many times as a really rich environment to be
explored & enjoyed by the children, she stresses the importance of fresh air, its a
place where the imagination is greatly developed, using soil plants, rockeries &
trees.
When the children play tree-house very soon it takes on its own unique character.
It's a special place where a great deal of environment work is done, children take
part in exploring sowing, picking flowers, cones, digging & raking with their own
tools, thus increasing their physical strength, fruit is grown & it's a great success
as plants are easily obtained and fruit sometimes cooked.
Earthworms, centipedes, woodlice, under stones, slugs & roots of plants are a
continual sources of interest.
Through the care of animals and plants, the child gains respect for all living
creatures.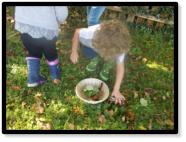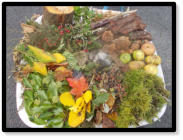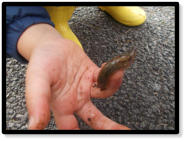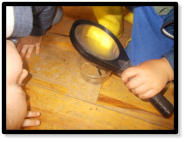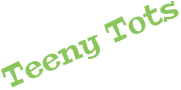 The Materials
Montessori materials are specifically designed to enable self directed learning
and purposeful activity. Each apparatus has a control of error built into it so
children can discover and correct their own errors. The materials provide a
solid foundation for maths, geometry, language, art, music and science.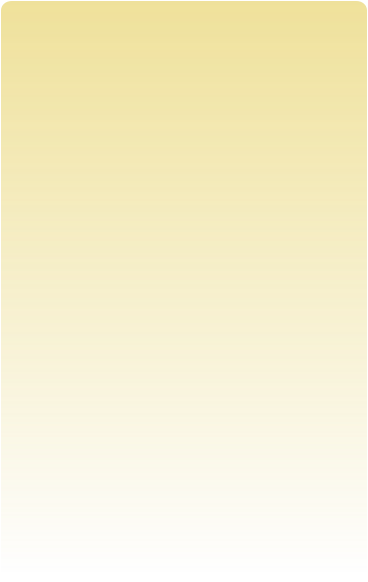 Awards for excellence
Last year we received an Award for Center of
Excellence in Childcare in the Families First Awards.
Josephine O'Donohue received a distinction in the
London Montessori and taught in the surrounding
areas for 13 years. It was during that time that the
seeds of her childhood dream began to sprout. On
returning to her small rural village in Maghera
"Goldilocks" was formed.
It's rural setting provides an enriching and spacious
environment where the child can explore and enjoy
nature at its best. With limited intake each child can
be supported individually to reach their full potential.
Goldilocks is a homely environment providing a
good solid foundation ready for the challenges of
starting school.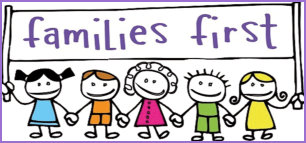 Your Child may be eligible for the ecce scheme (2 yrs
free early childcare education)
Open from 0900 till 1230 daily
Our Staff have taken part in training and we participate in Healthy Ireland
Smart Start
and in the
AIM
(a programme of supports designed to ensure that children with
disabilities can access the Early Childhood Care and Education Programme in
mainstream pre-school settings)
Goldilocks is monitored and inspected by both Tusla and the Department of
Education and Skills Inspectorate ( last years report where we scored as Very
Good is available as a
pdf here)
The Tusla report can be viewed on request.

At Goldilocks our aim is to ensure that the children have a happy pre -
school life,a good foundation ready for the challenges of starting school.
We recognise each child is an individual and learns at their own pace.
We provide a homely environment in which each child can reach their full
potential.